All scheduled activities subject to change.
Javascript must be enabled to view the calendar.
BE PROACTIVE...........BE PROACTIVE...........IF SCHOOL IS CANCELLED......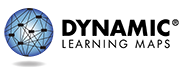 I instruct students with Intellectual disabilities at Nutter Fort Intermediate School and continue to serve as a Behavioral Interventionist for the Harrison County Schools BACK to Basic Program. During my twenty+ years as an educator, I have also taught 5th grade Science & Mathematics, co-taught as a special educator and worked with homebound and migratory students.
Javascript must be enabled to view the form.