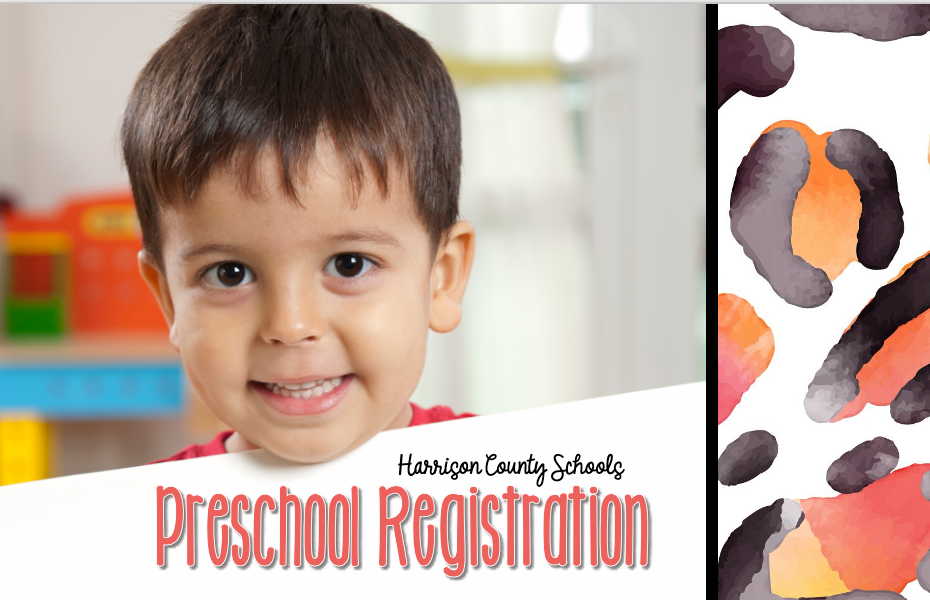 Anmoore Head Start
Big Elm Elementary
Clarksburg Head Start
Cubby's
Glen Elk Head Start
Johnson Elementary
Jungle Junction
Lasting Impressions
Lost Creek Elementary
Lumberport Elementary
Mother Goose
North View Elementary
Norwood Elementary
Nutter Fort Primary
Salem Elementary
Shinnston Head Start
Simpson Elementary
Victory Elementary
West Milford Elementary
West Milford Head Start
Harrison County Universal Pre-K
Friday, March 10, 2023
9:30am - 1:30pm
Registration will be held at each elementary school.
Families will turn in packets to their 1st choice location.
Pre-K registration for the 2023-2024 school year is for children who will be 4 years old by June 30, 2023.
Registration packets will be available on February 27, 2023 at the following locations:
Any elementary school

Head Start

Cubby's Child Care

Jungle Junction

Lasting Impressions

Mother Goose
March 10, 2023 - March 24, 2023
Pre-K packets will be collected at your 1st choice location. This includes any Head Start or Child Care Center listed above.
March 27, 2023
ALL pre-k packets will need to be turned into the Harrison County Board of Education.


Only completed packets will be accepted. Items needed to ensure a completed packet.
Certified State Issued Birth Certificate from the Office of Vital Registration or Affidavit in Lieu of Birth Certificate 30-Day Temporary Form. Ordering of birth certificate can be done at registration for $12.00

Up-to-Date Immunization Record

Well Child Exam signed by a physician (dated within the last 365 days) or appointment card for upcoming visit

Oral Health Form signed by a dentist (dated within the last 365 days) or appointment card for upcoming visit

2 Proofs of Residency: tax receipt (recommended) & utility bill

If parents are separated or divorced, please include custody papers