🚨 Reminder 🚨 Tuesday, May 30th and Wednesday, May 31st are Instructional Days. Thursday, June 1 and Friday, June 2 are Exam Days for students required to take semester exams. Monday, June 5th is a make up day for exams.


Happy Mother's Day to all of the mothers, grandmothers, and mother figures who support, nurture, and guide our students!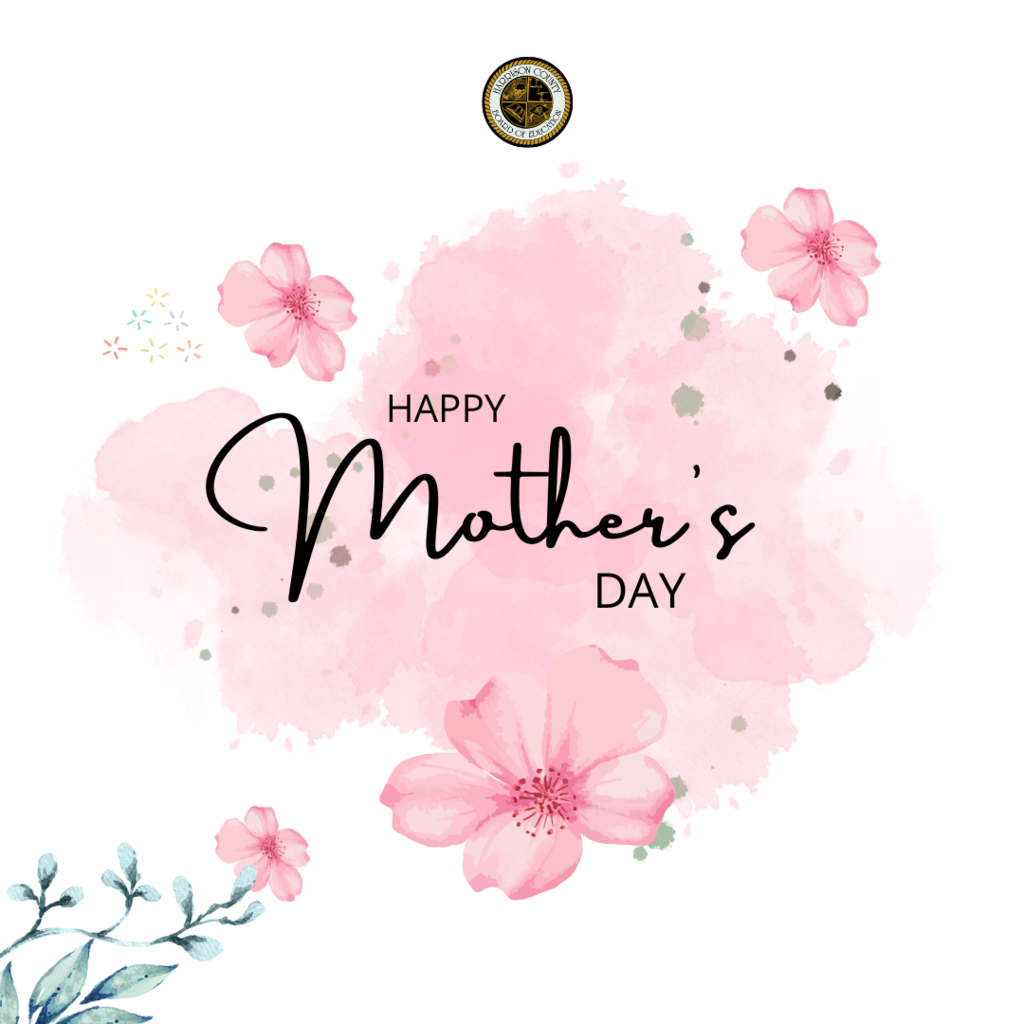 Harrison County Schools will operate on a 3-hour early dismissal on Monday, June 5, 2023.


🎉 IT'S TEACHER APPRECIATION WEEK 🎉 We want to take this opportunity to express our profound gratitude and admiration for the exceptional work teachers do daily to inspire, educate, and shape the lives of our students. Teaching is one of the most challenging and demanding professions, requiring patience, creativity, and dedication. Yet, we know that our teachers go above and beyond to ensure our students receive the best possible education!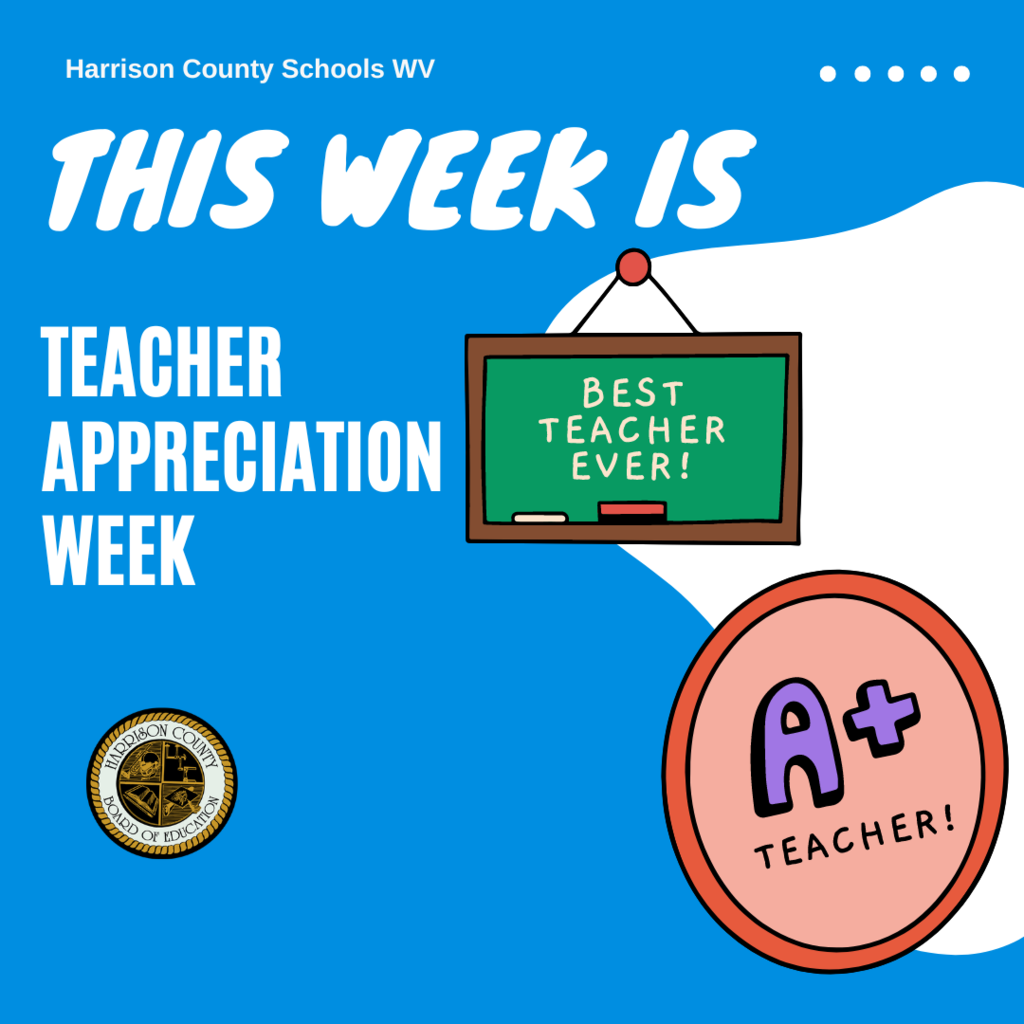 The WVSSAC Sports Physical Form has been UPDATED. Please visit the link below and click Student Athletic Physical Form to print off the new form. LINK ➡️
https://www.wvssac.org/form-downloads/

The following schools will dismiss at 11 a.m. on Tuesday, April 18, 2023, due to a water main break: South Harrison High School, South Harrison Middle School, Lost Creek Elementary, and West Milford Elementary.

Take a look at the Live Feed for the May 2023 Lunch Menu!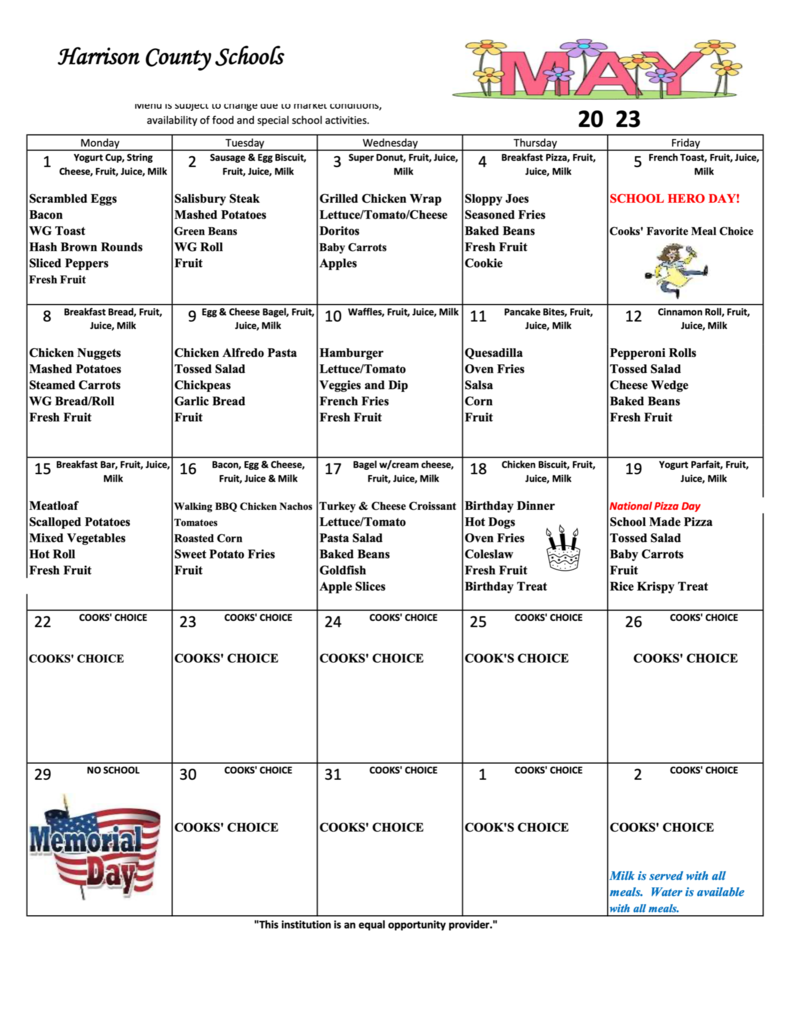 Big Elm Elementary School will be closed on Friday, April 14, 2023, due to a power outage. Students who ride buses will be returned upon arrival.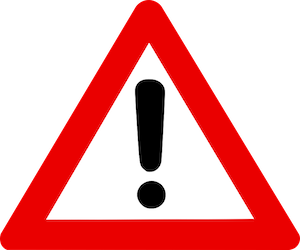 Happy Easter to all students, staff, and families of our wonderful schools! May this joyful season bring you renewed hope, love, and happiness. Let us celebrate the spirit of this time of year by spreading kindness, compassion, and gratitude. May your hearts be filled with the joy of new beginnings and the warmth of spring. Enjoy this special time with your loved ones, and remember to take a moment to appreciate the beauty and wonder of the world around us. Wishing you all a very Happy Easter and Happy Passover!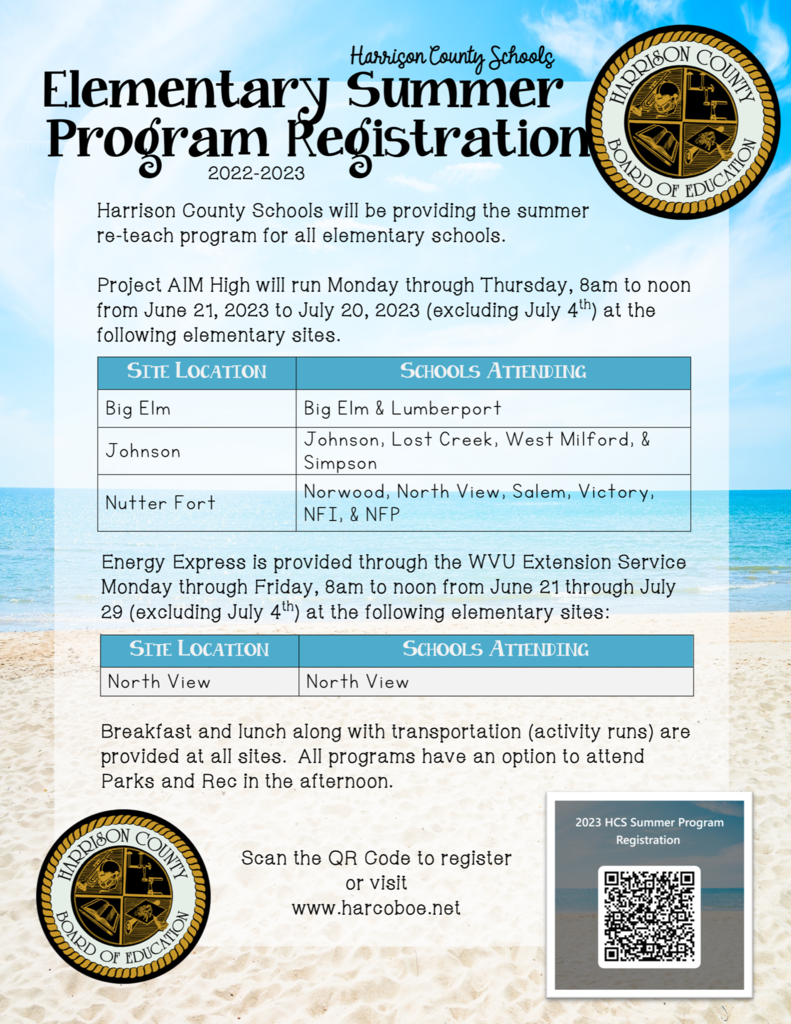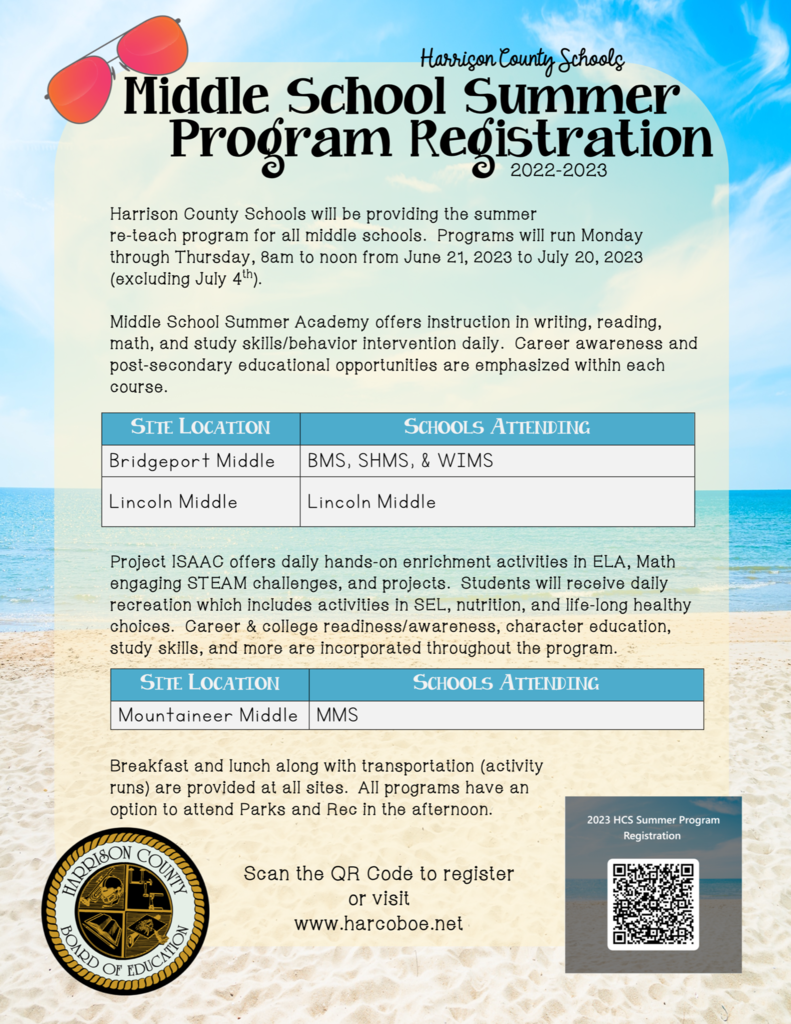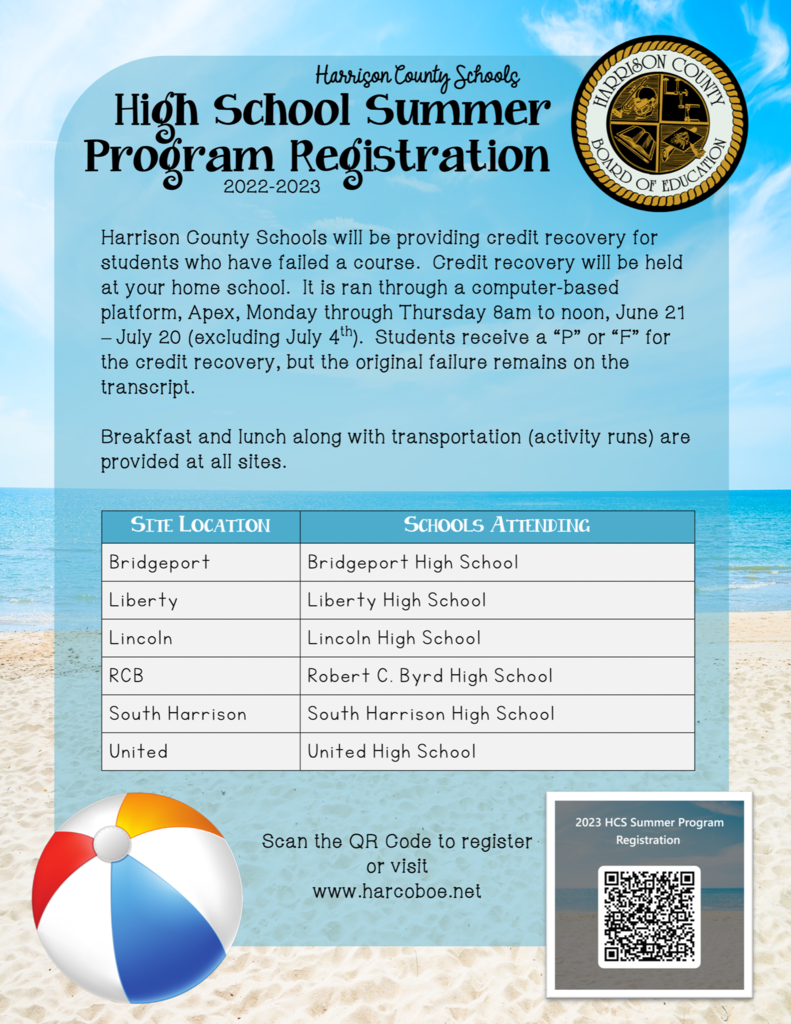 Harrison County Schools will be closed on Monday, March 27, 2023, due to storm damage and continued power outages throughout the county.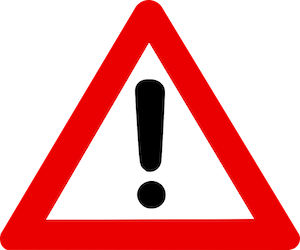 Check out the PALS Flyer for more information on the screening!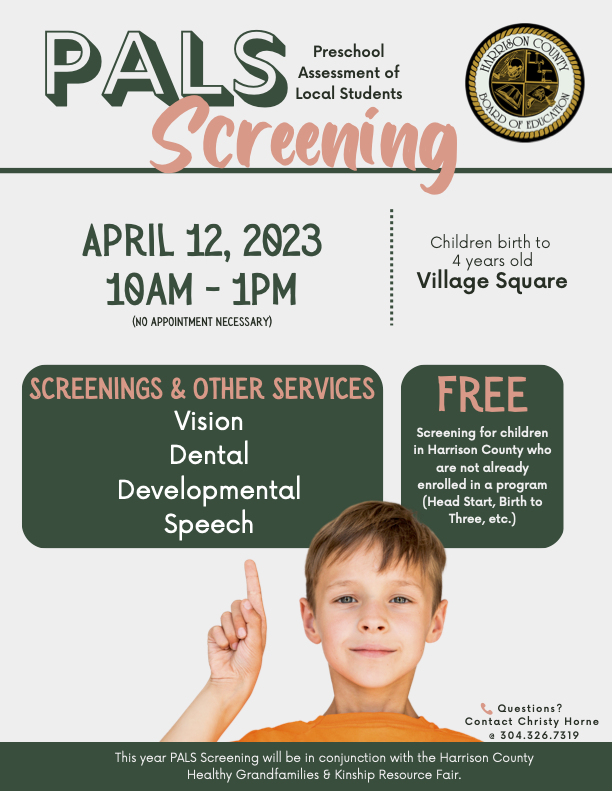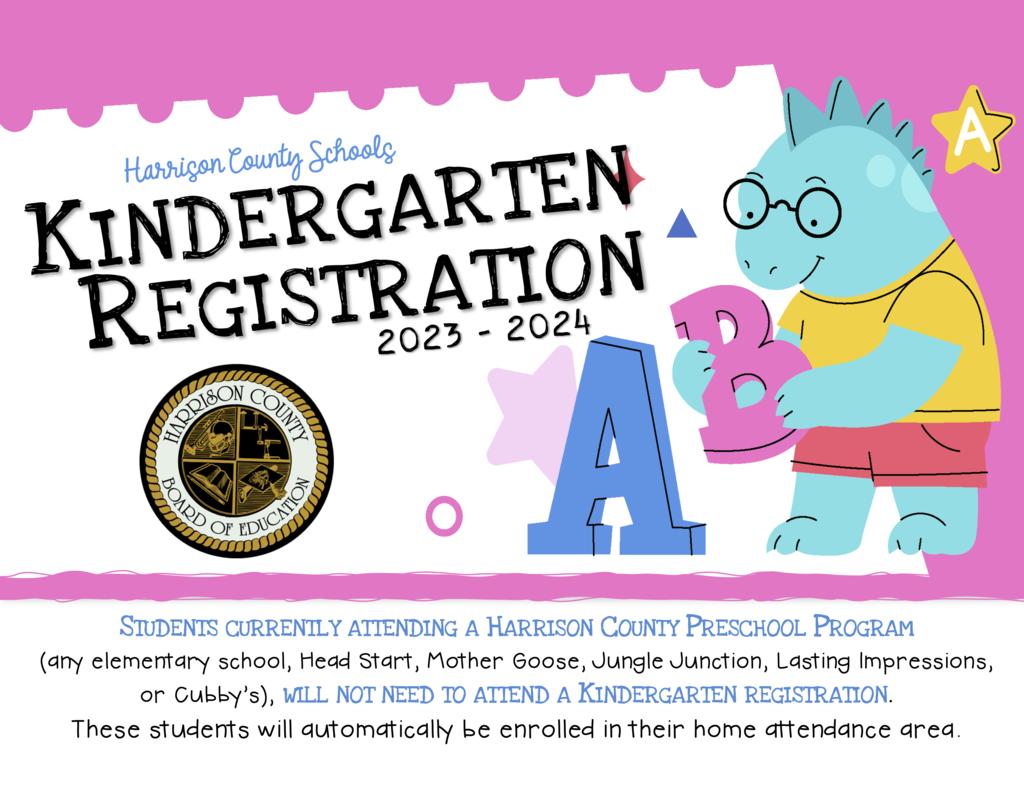 Harrison County Schools will operate on a 2-hour delay on Tuesday, March 14, 2023.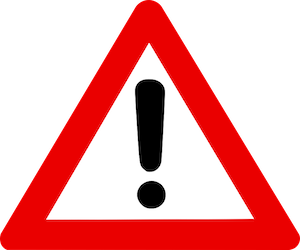 Harrison County Aerospace students at CTE Day at the WV Legislature!

Victory Elementary School Cooks showing school spirit during Read Across America week celebrating Dr. Seuss!