A draft revision of West Virginia Policy 2419, Regulations for the Education of Students with Exceptionalities, is currently on comment on the West Virginia Department of Education website until May 16, 2022 at 4:00 p.m. The link to the document and online comment form can be found at
http://wvde.state.wv.us/policies/
In order to meet the federal obligation to provide public hearings to collect feedback and answer questions regarding the policy or the proposed changes to the policy, details of scheduled public hearings follow: May 2nd - 6pm-8pm at Woodrow Wilson High School Auditorium, 400 Stanaford Road, Beckley, WV May 3rd - 6pm-8pm at Musselman Middle School Auditorium, 105 Pride Ave, Bunker Hill, WV 25413 May 4th - 6pm-8pm at Wood County Technical Center 1515 Blizzard Drive, Parkersburg

The Alpha Group of Aerospace II recently won the Let's Fly West Virginia Aviator Award in the aviation contest sponsored by the West Virginia Department of Education. The Award comes with a $5000.00 grant for the Harrison County Academy of Aviation Technology (HCAAT) Aerospace Program located at Bridgeport High School. The students built and tested their aircraft and were required to submit three videos for judging.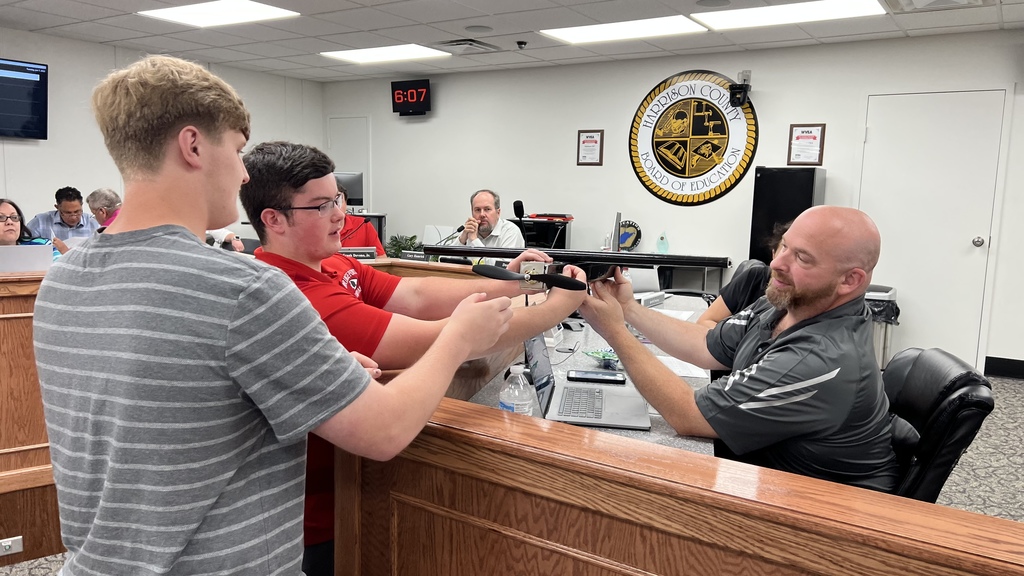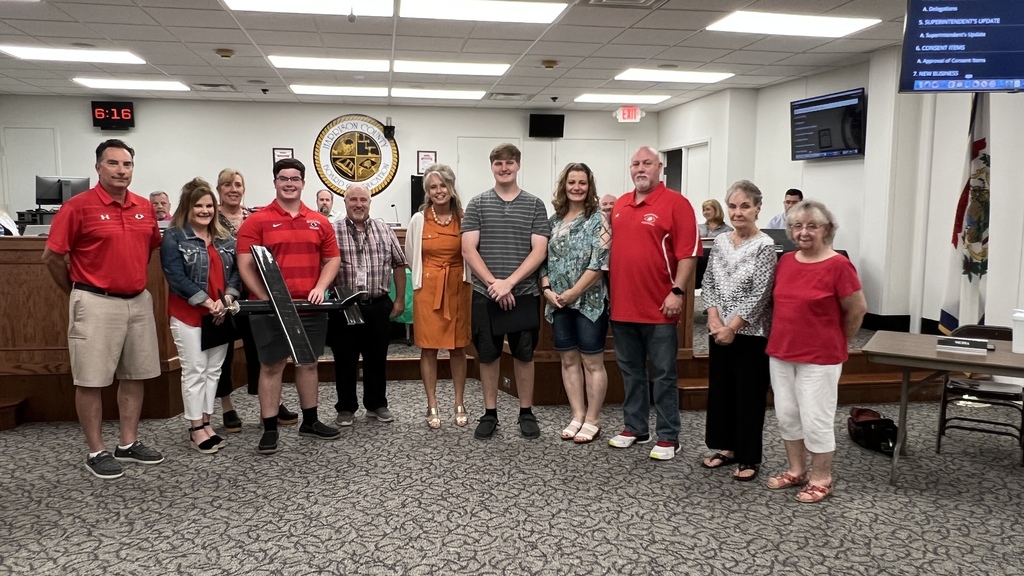 Superintendent Dora Stutler with the Board of Education presented the Superintendent's Perseverance Award to Mariah Rose Maze of United High School. Mariah has confronted and overcome significant adversity to allow those hardships to shape her life in a positive way. Principal Ashley Satterfield accepted the award for Mariah.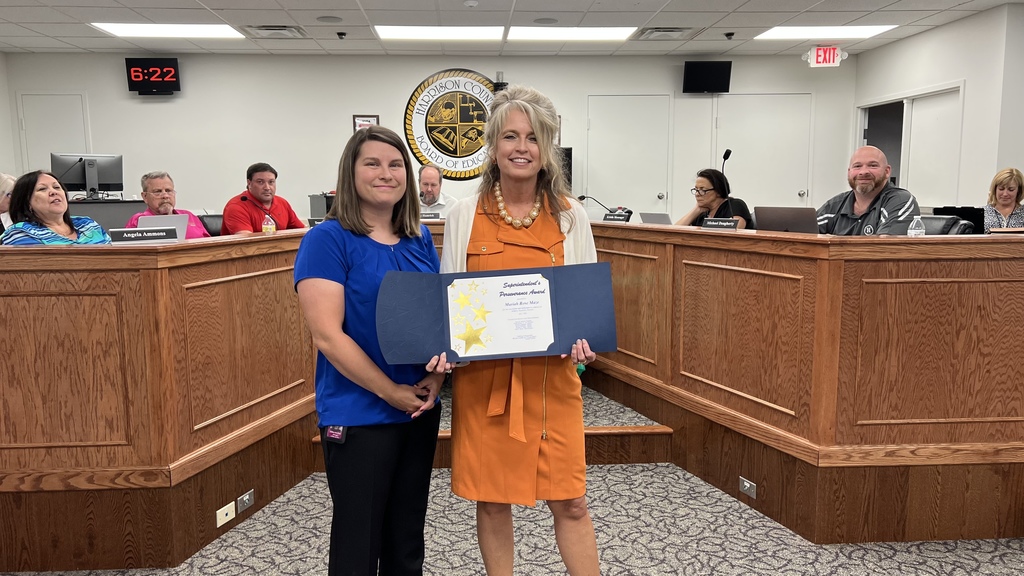 The Summer Food Service Program is an opportunity to make sure West Virginia children receive healthy and delicious meals when the school year ends. Student meals will be available for onsite dining at participating locations. However, popular pandemic waivers that allowed for flexibilities such as grab-and-go meal service, home delivery, guardian meal pick-up and multi-day meal boxes have all expired at the federal level. These options will no longer be available. To find summer meal sites near you, visit wvsummerfood.com or text FOOD or COMIDA to 304-304.

🚨 REMINDER 🚨 June 3rd is the Last Day for Students / Faculty Senate Meeting. Schools we will be dismissing 3 hours early to allow for the Faculty Senate Meeting.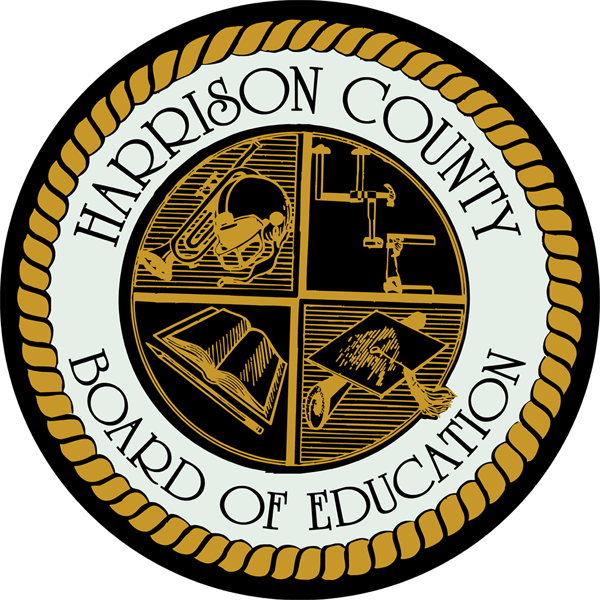 🚨 REMINDER 🚨 Schools will be CLOSED tomorrow (Tuesday, May 10th) for Election Day.

RCB Seniors- if you painted your parking spot, please return it to its original condition. Paint it with black paint with a yellow parking spot number by your last day of school which is Friday, May 20.

Happy Mother's Day to all of the mothers, grandmothers, and mother figures who support, nurture, and guide our students!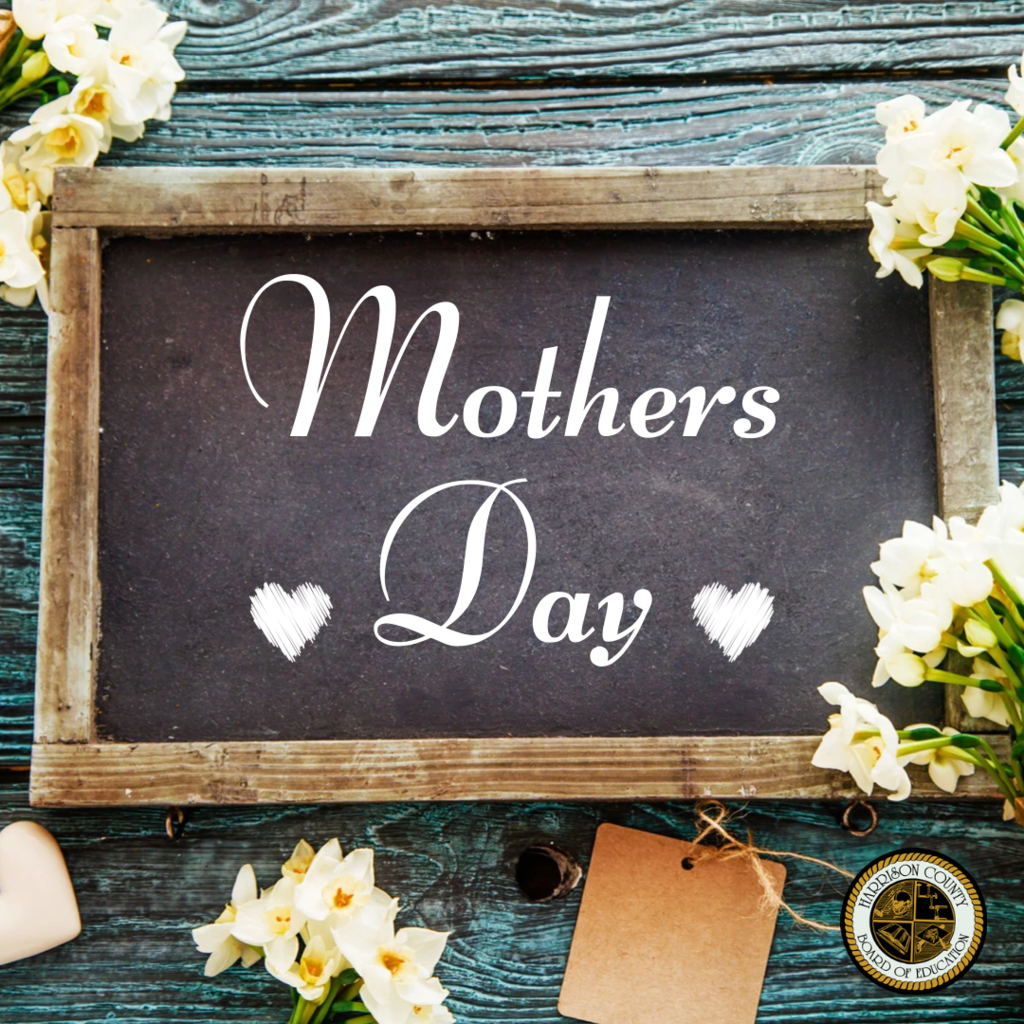 TODAY IS SCHOOL LUNCH HERO DAY! Between preparing healthy food, adhering to strict nutrition standards, navigating student food allergies, and offering service with a smile, County nutrition professionals have a lot on their plate. Thanks for all that you do!
www.schoollunchheroday.com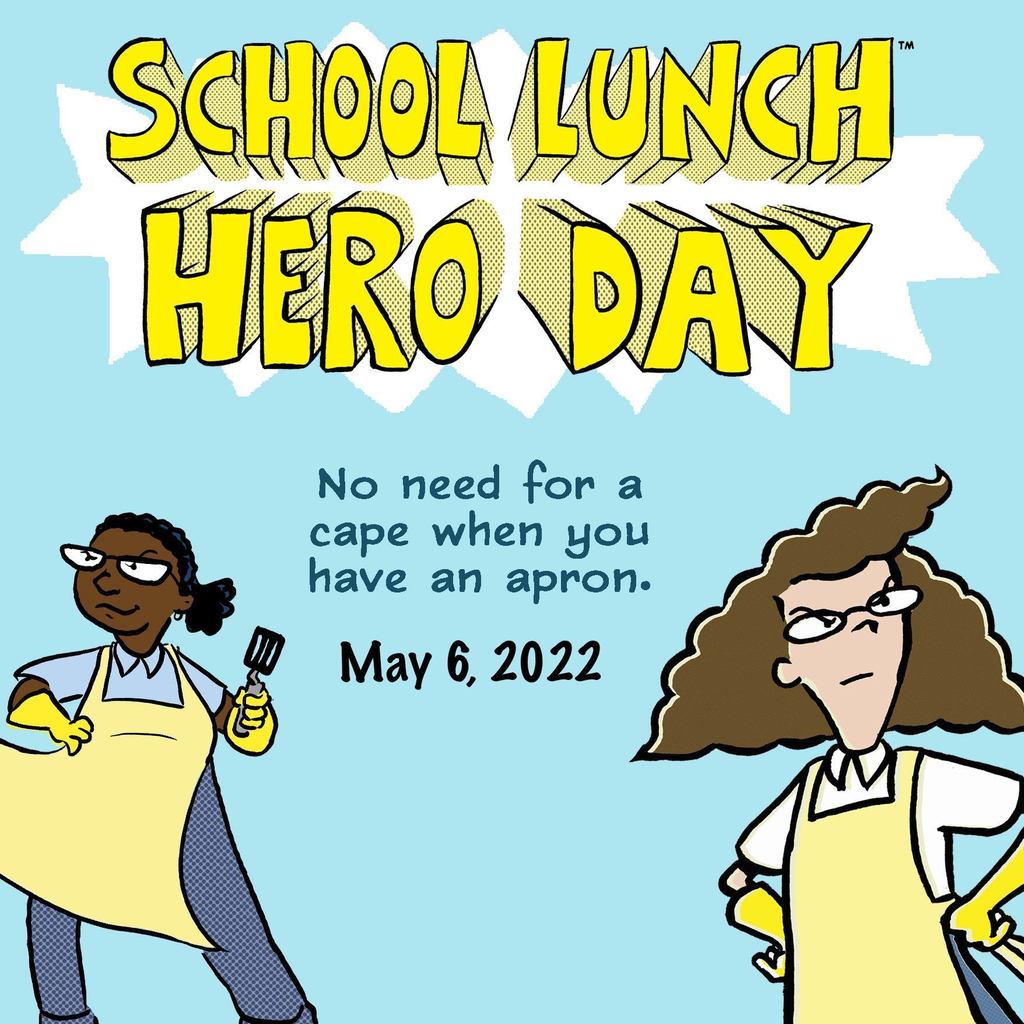 Congratulations to Shari Tonkery of Lumberport Elementary on being named the 2021-22 Harrison County Schools Teacher of the Year!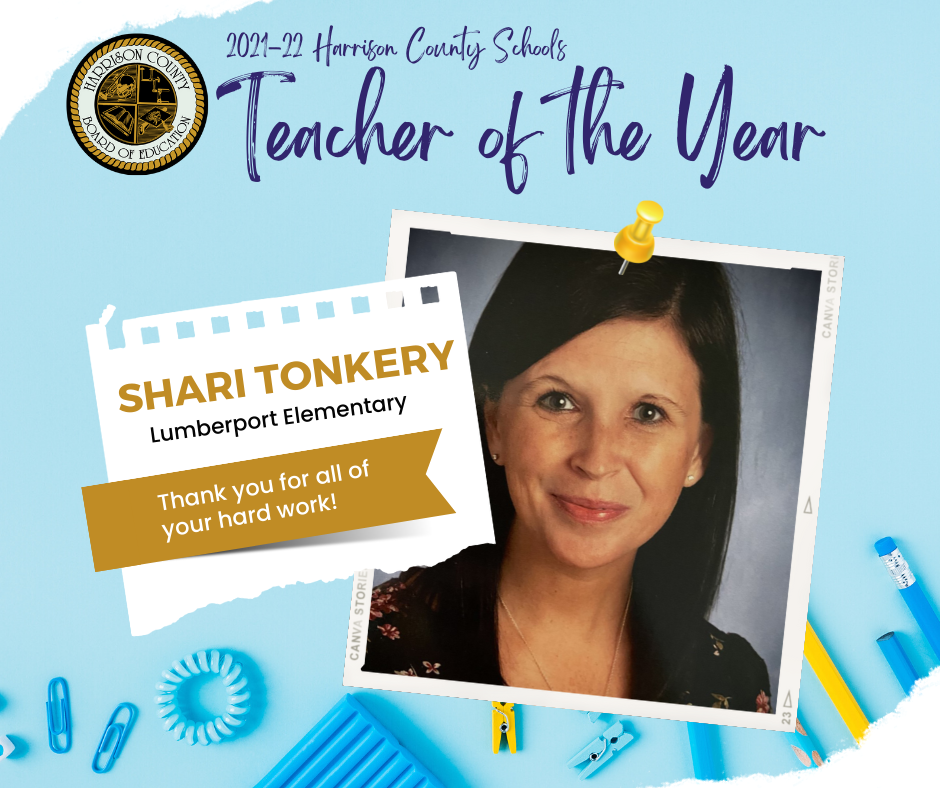 Teacher Appreciation Week continues throughout the county. Here we have taco station set up for the teachers at Robert C. Byrd High School. Looks delicious!!!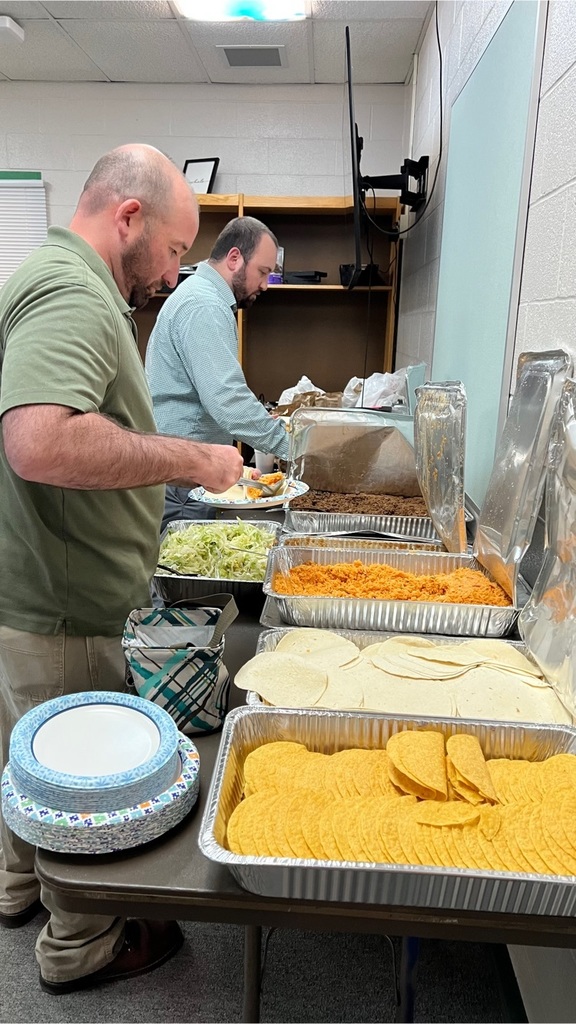 PALS Screening is going on NOW at the Meadowbrook Mall until 1:00pm! Screenings & Other Services ✅ Vision ✅ Dental Developmental Speech ✅ Health ✅ Car Seat Installation 📍 Meadowbrook Mall (Garfield's Entrance) 📅 May 3, 2022 ⏰ 10am – 1pm 🏷 FREE

Congratulations to all of the inductees of last night's National Technical Honor Society at Lincoln High School. National Technical Honor Society (NTHS) is the acknowledged leader in the recognition of excellence in Career and Technology Education and a major scholarship source for its members. NTHS membership is recognized by business, industry, and education as the hallmark of student achievement and leadership. Today, more than 3,000 schools and college are affiliated with the Society, including Lincoln High School. Inductees included: Sydney Brooks Mathew Kerns Rayegan Loss Iziah Miller Faith Smith Catherine Caruso Alexis Herndon Kelsey Stanton Addison Swiger

PALS event is setup and ready to go tomorrow! Preschool Assessment of Local Students will be doing FREE screening for children in Harrison County ages Birth - 4 on Tuesday, May 3rd! Screenings & Other Services ✅ Vision ✅ Dental Developmental Speech ✅ Health ✅ Car Seat Installation 📍 Meadowbrook Mall (Garfield's Entrance) 📅 May 3, 2022 ⏰ 10am – 1pm 🏷 FREE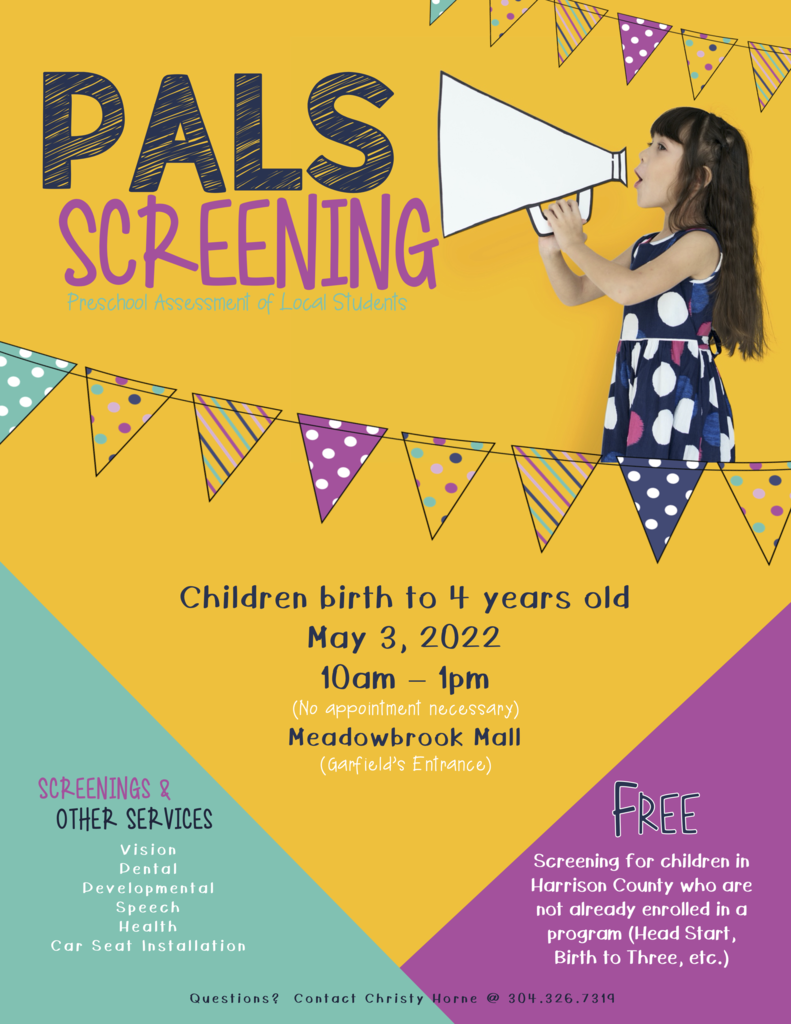 Congratulations to Brynn Sickles (Norwood Elementary), Caroline Ashcom (Simpson Elementary), and Mary Calvert (WI Middle) for all placing 3rd in the WV Young Writers Contest!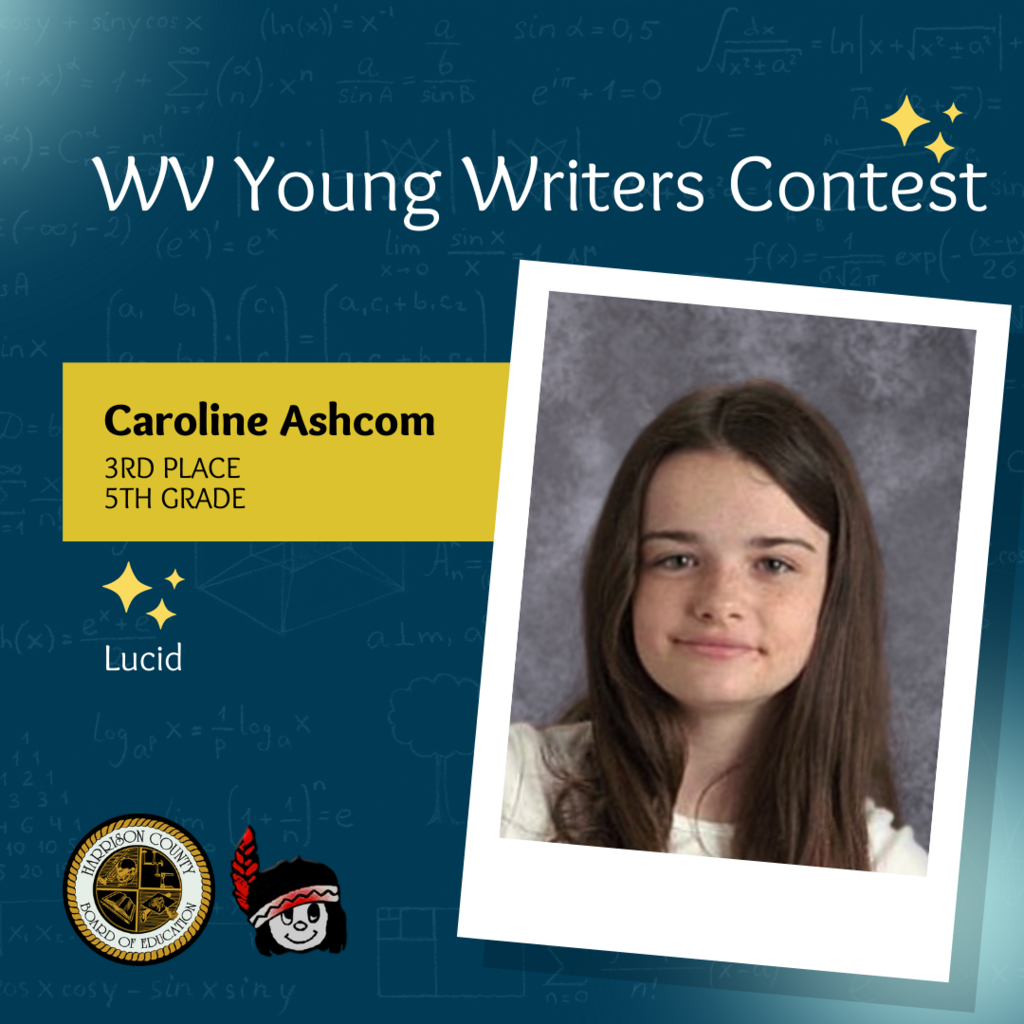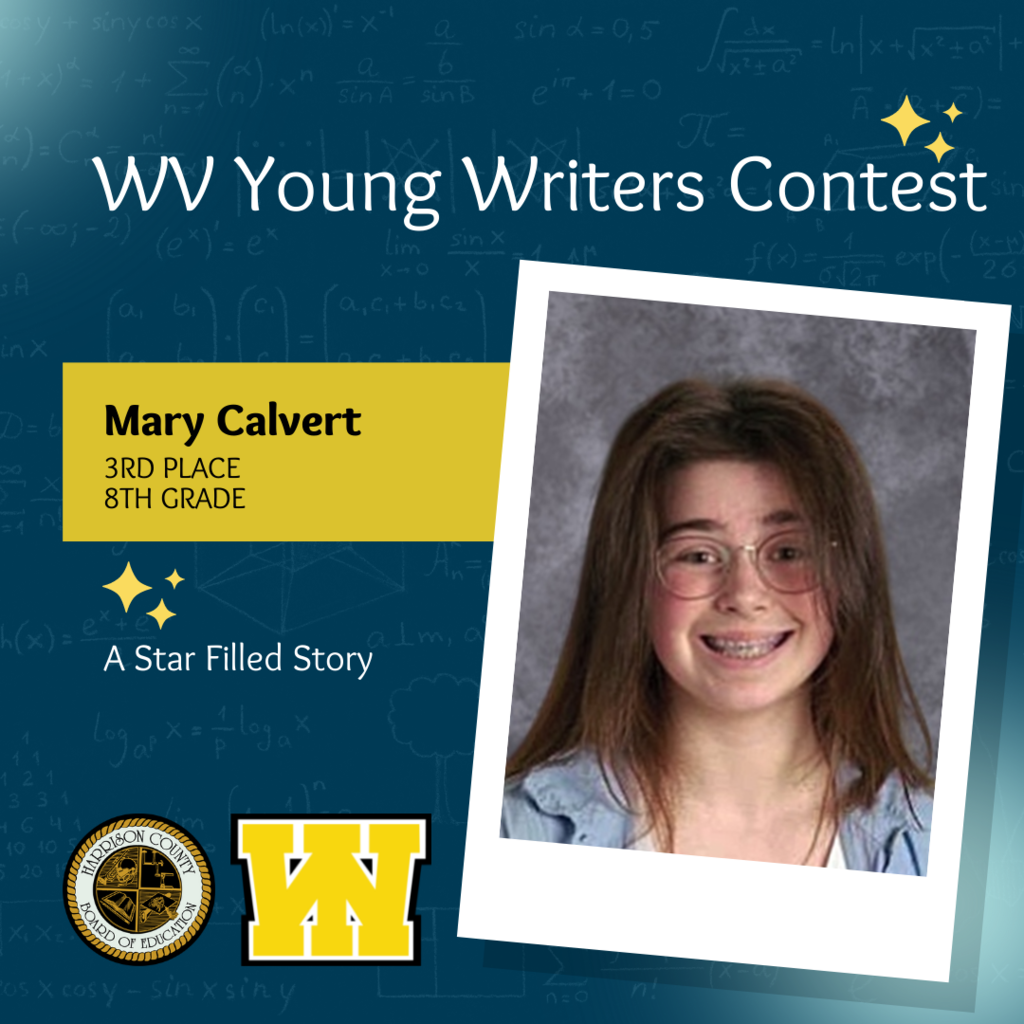 Congratulations to Simpson Elementary's Jaelyn Heldreth for winning the 2022 WV State Social Studies Fair Division I, State & Local Studies, Individual with her project Remembering Matewan!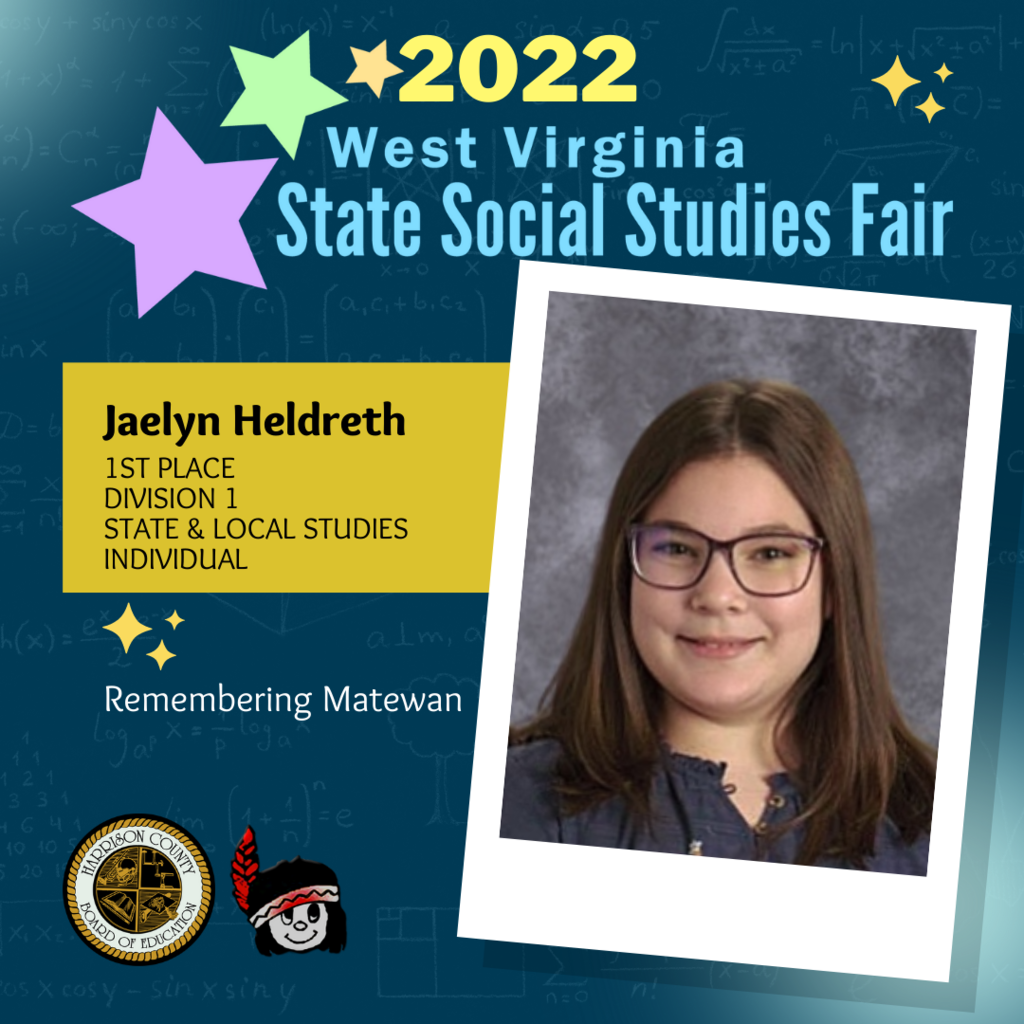 Bridgeport High School held a Military Signing for Bryce Carnes and Isaiah Dytzel this afternoon. Carnes will enter the Army National Guard while Dytzel plans on enlisting in the Marine Corps.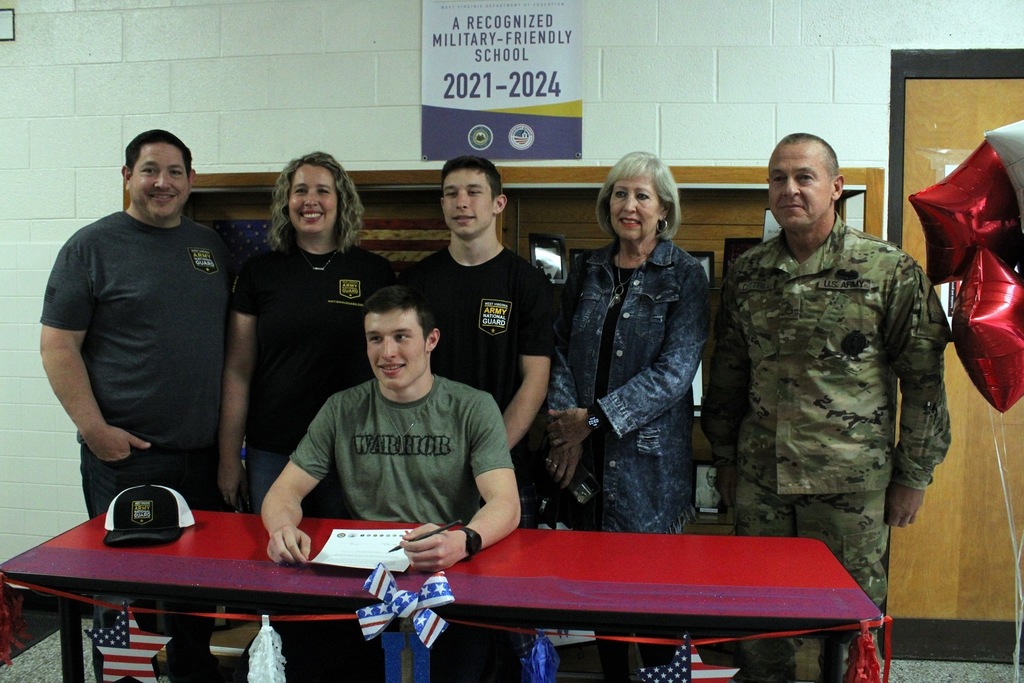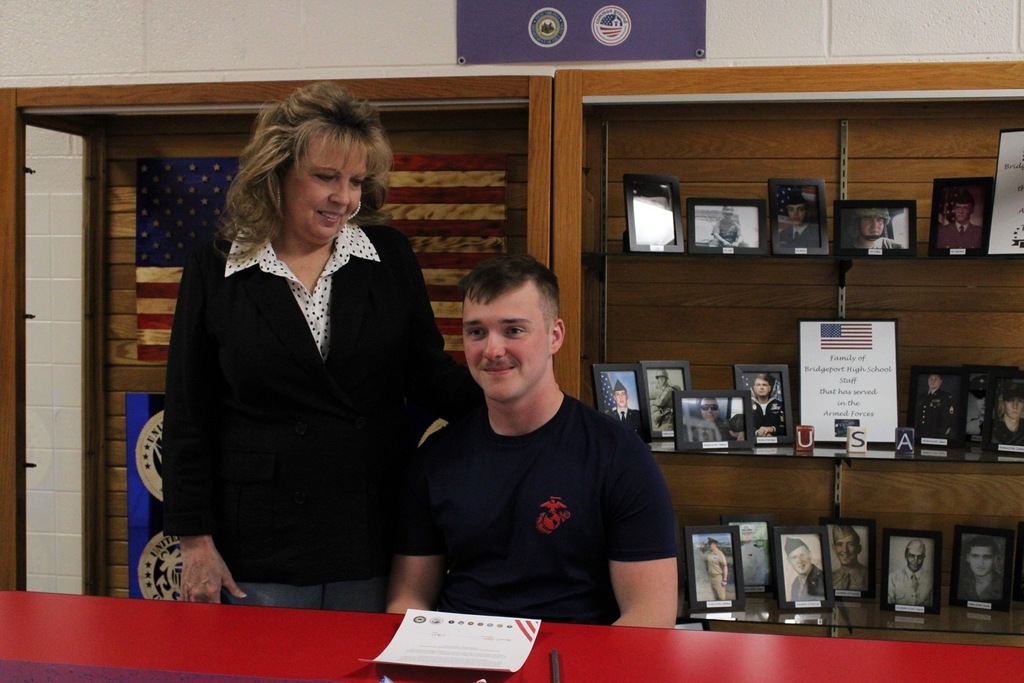 Robert C. Byrd High School will dismiss at 10:15 a.m. on Tuesday, April 26, 2022, due to a power outage.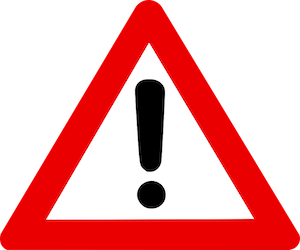 RCB will be dismissing early due to a power outage. Student drivers are dismissed at this time. Buses are scheduled to pick up students at 10:15

Happy Earth Day From Harrison County Schools!