West Milford Elementary School will be closed on Monday, August 30, 2021, due to no water.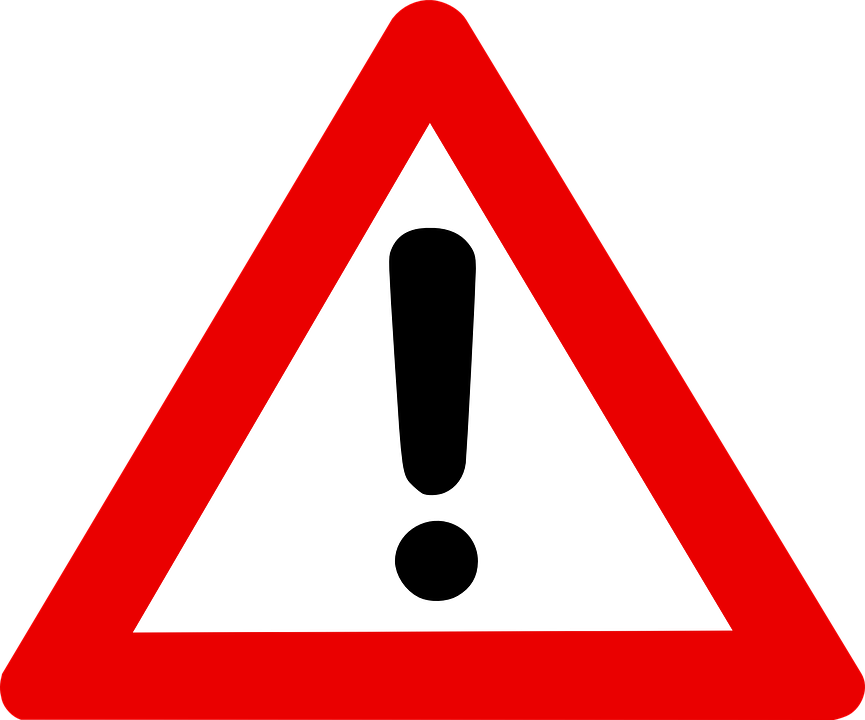 Family Day 2021 is underway here at the Meadowbrook Mall! Come up and meet with principals from throughout the District and 60+ vendors!!

The North View Elementary Open House is underway! Make sure you attend your school's Open House!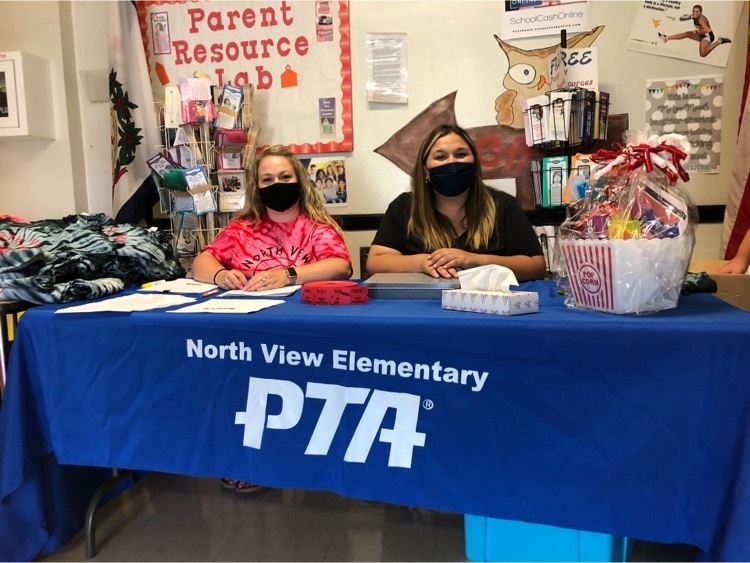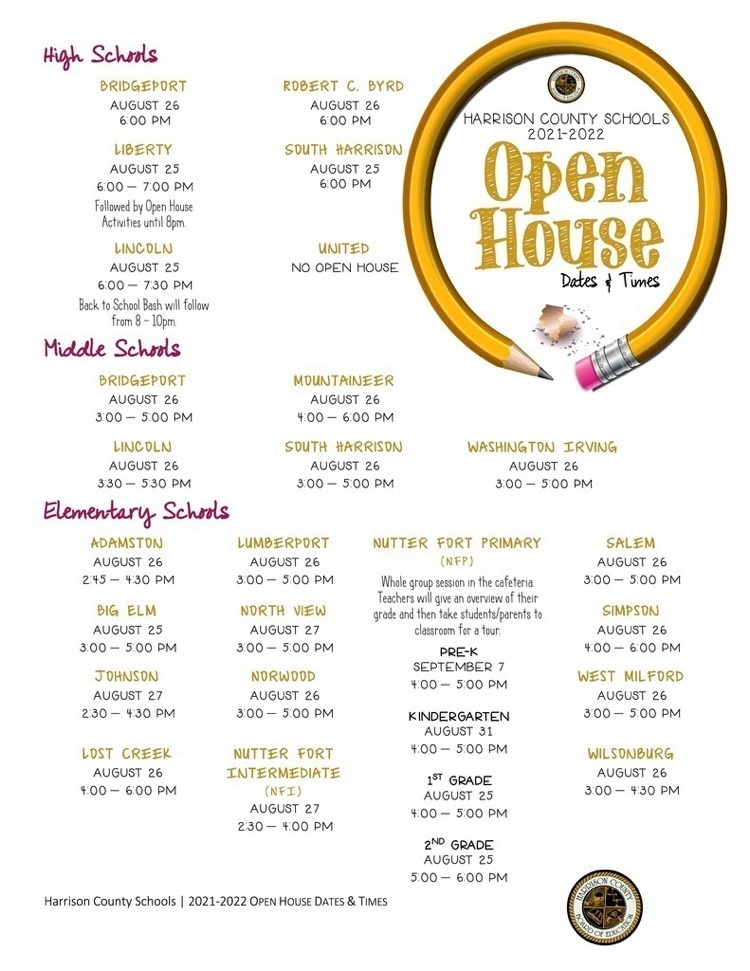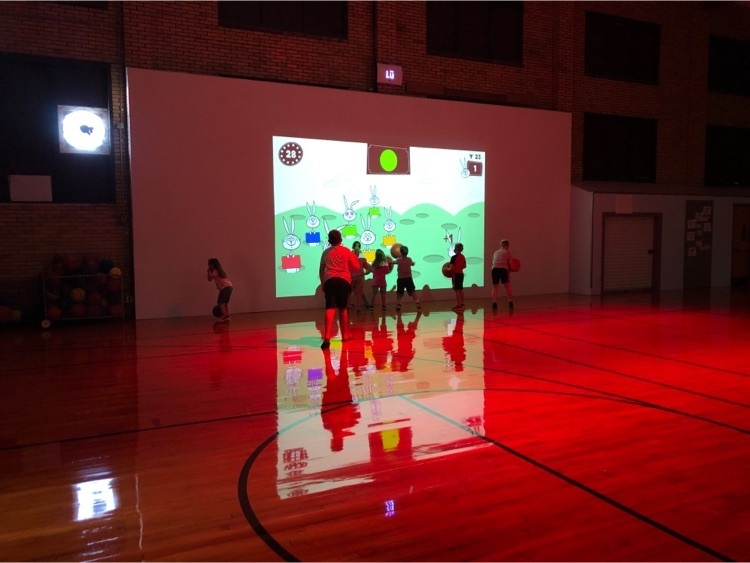 Mrs. Dick and Miss Neva want to wish all families a great 1st day of school and welcome everyone back to Wilsonburg!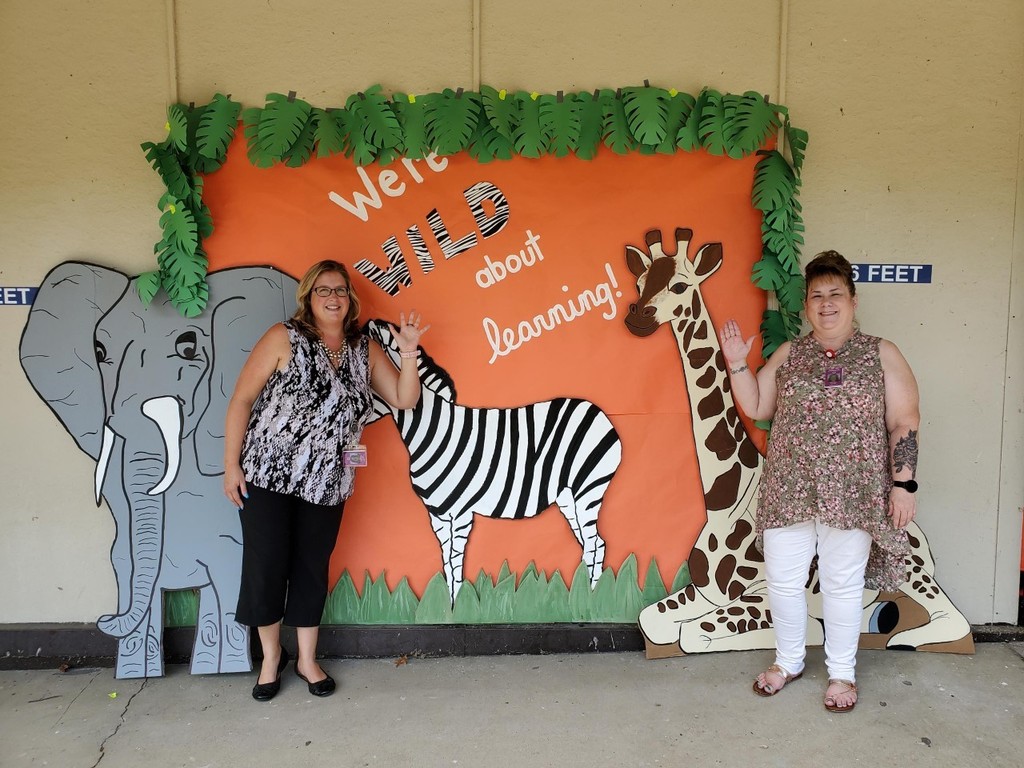 United High School has temporarily moved to 1201 N. 15th Street in the North View area of Clarksburg, WV for the 2021-22 school year. If utilizing Harrison County School busses, please catch the UHS/UTC bus from your home attendance area school to be transported to United High School as you have done in previous school years. Busses and parent/guardian drop off/pick up is located at the corner of 15th Steet and Hamill Avenue. Parent/guardian drop off begins at 7:45 until 8:15 am. Bus and parent/guardian pick up will be at 2:05 pm. Masks are required for all staff and students. Masks will allow our students to remain in school for a full five days of instruction. Even with the change in location for the 2021-22 school year, we look forward to another successful year and seeing our United students!! If you have any questions, contact the school at 304-326-7561, but please be patient as our phone system is being updated and may experience periods of disruption so that they can work efficiently by the first day of school, on August 30th.

Preparations are underway for Family Day 2021 here at the Meadowbrook Mall! 🗓 Saturday, August 28 ⏰ 11:00am - 3:00pm 📍 Meadowbrook Mall


Don't forget to HOP on down to your school's Open House! #HarrisonCountySchools #OpenHouse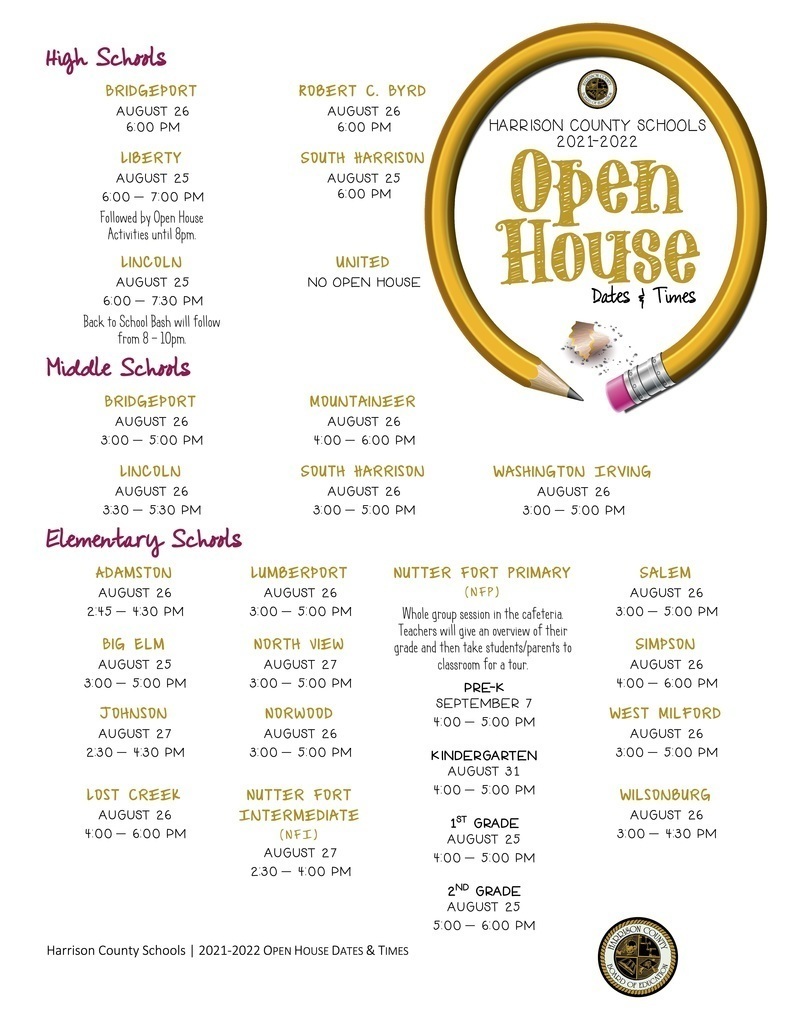 Open Houses got underway yesterday! Attached is a list of all the Open Houses throughout Harrison County

LCES Teachers and Staff have been working hard to get the building ready for TONIGHT'S Open House! 📍 Activity Room (adjacent to the Greenhouse) ⏰ 4:00 pm - 6:00 pm

Title I principals and teachers kicked off the school year with the Welcome Back Bash held on August 19th!!! #HarrisonCountySchools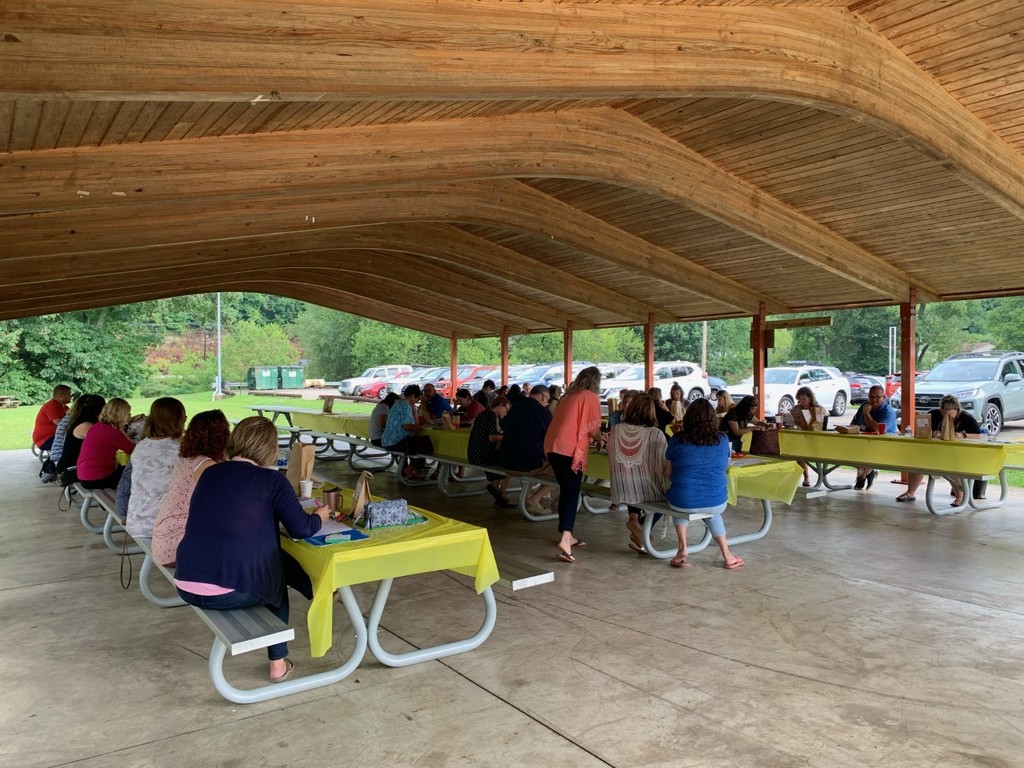 MASK ⬆️ Harrison County Schools are requiring all students and employees to wear a face covering for the first 30 days beginning August 24th! COVID-19 levels will be evaluated at that time to determine the further need for masking. #HarrisonCountySchools #MaskUP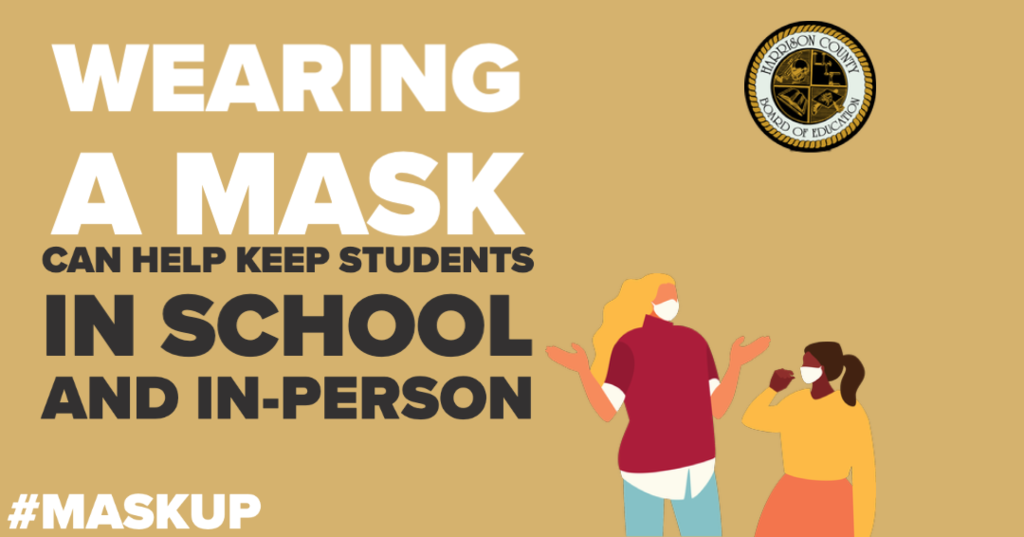 South Harrison HS, South Harrison Middle, and Lost Creek Elementary school parents and students can expect a new traffic flow when entering the combined school campus this year. Please take the time to view the attached map. If you have any questions or concerns, please feel free to contact your school principal.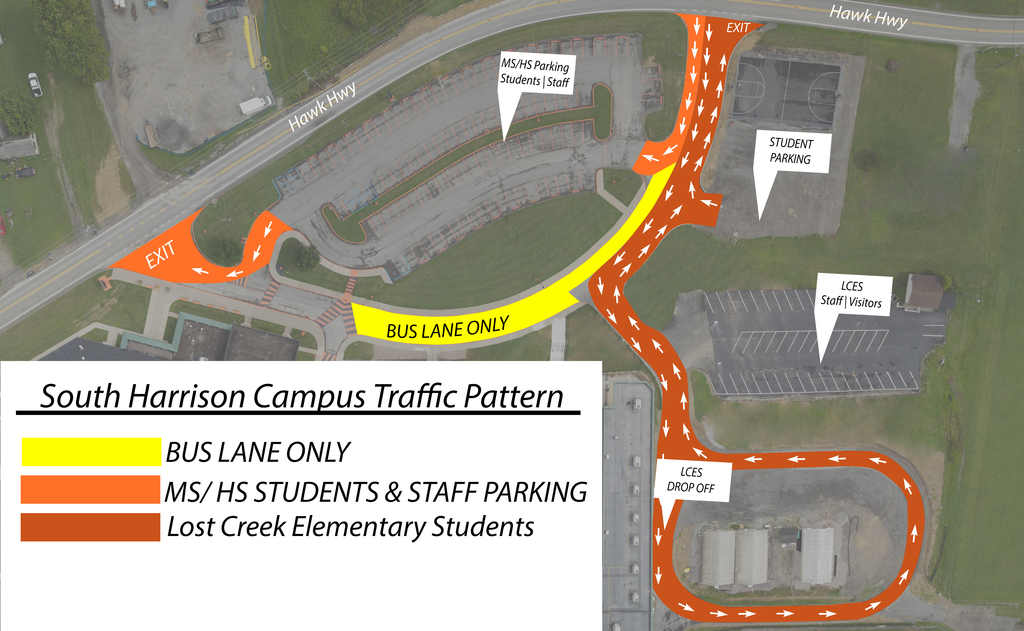 Richard Iaquinta speaks at today's Board of Education Special Meeting. Students from Grafton HS observed today's meeting.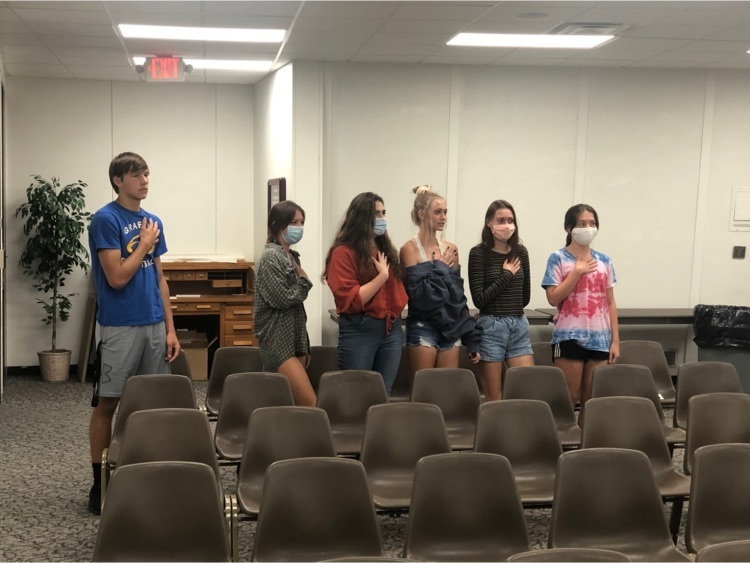 NVES Parade Route- August 26th. The Parade starts at 2:00 pm. #HarrisonCountySchools #NorthVewElementary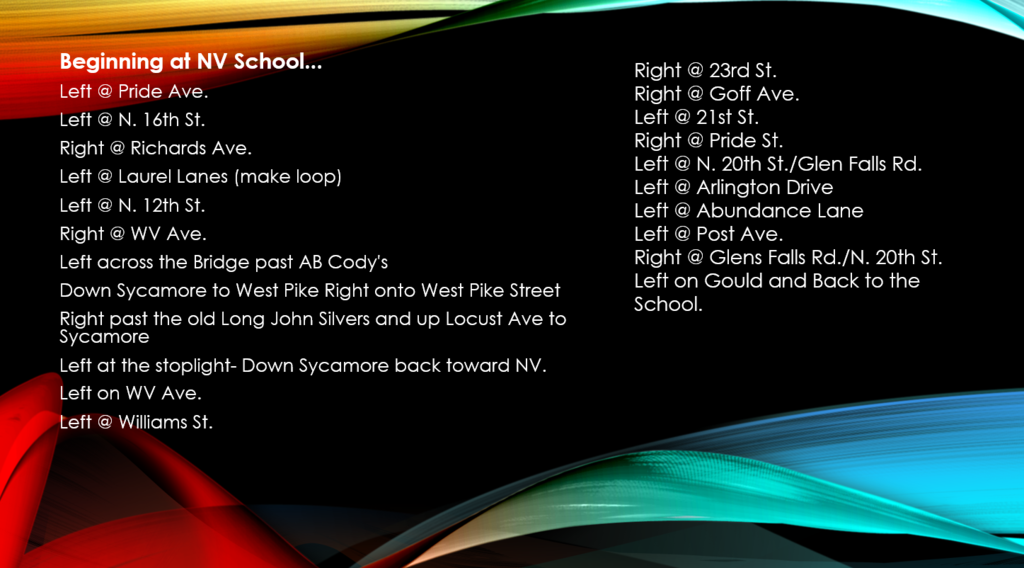 New hires from throughout the County are at the Board of Education today for their orientation! Welcome everyone!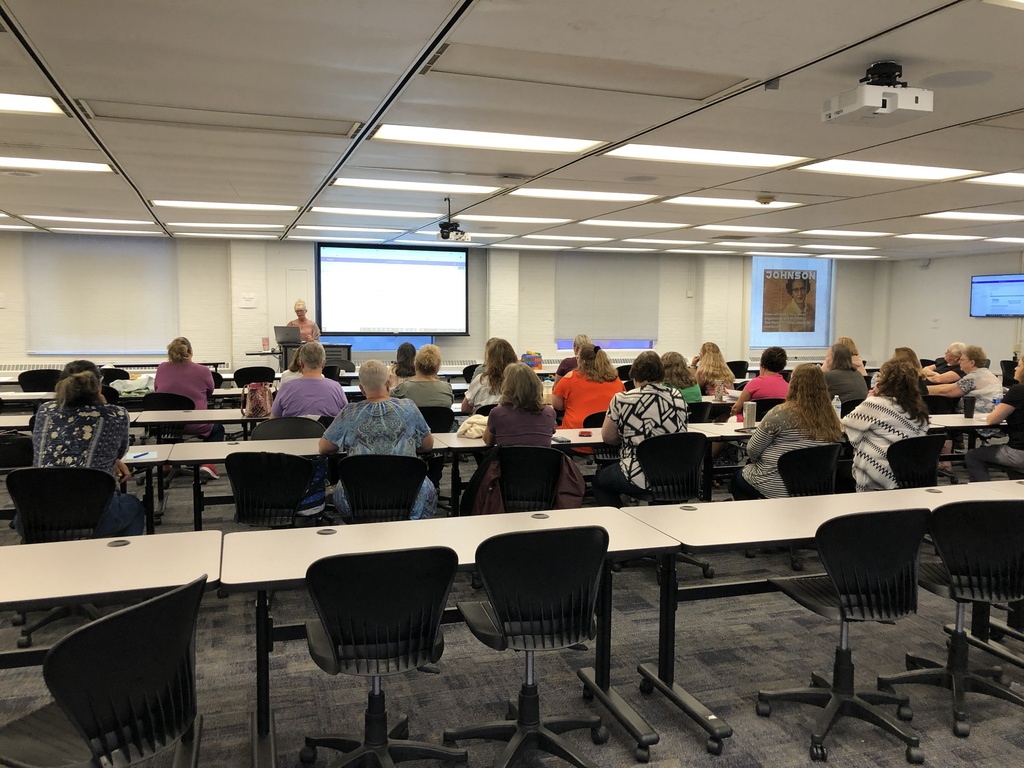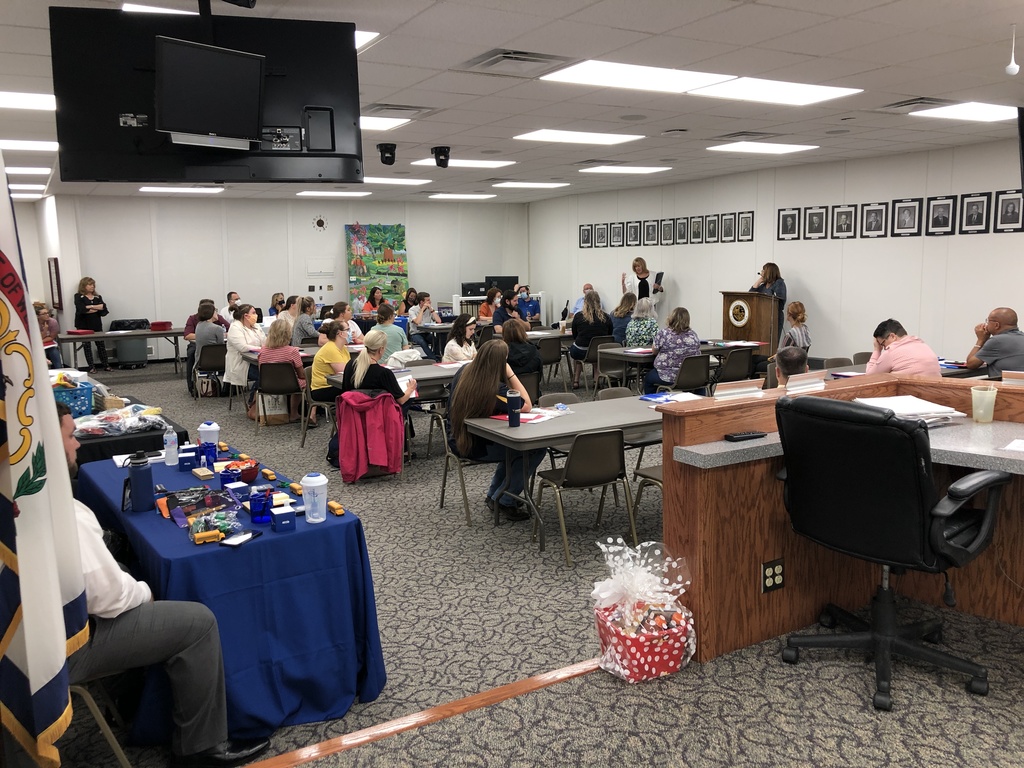 We are pleased to welcome William Boggless as the new Assistant Principal at Lincoln High School!!!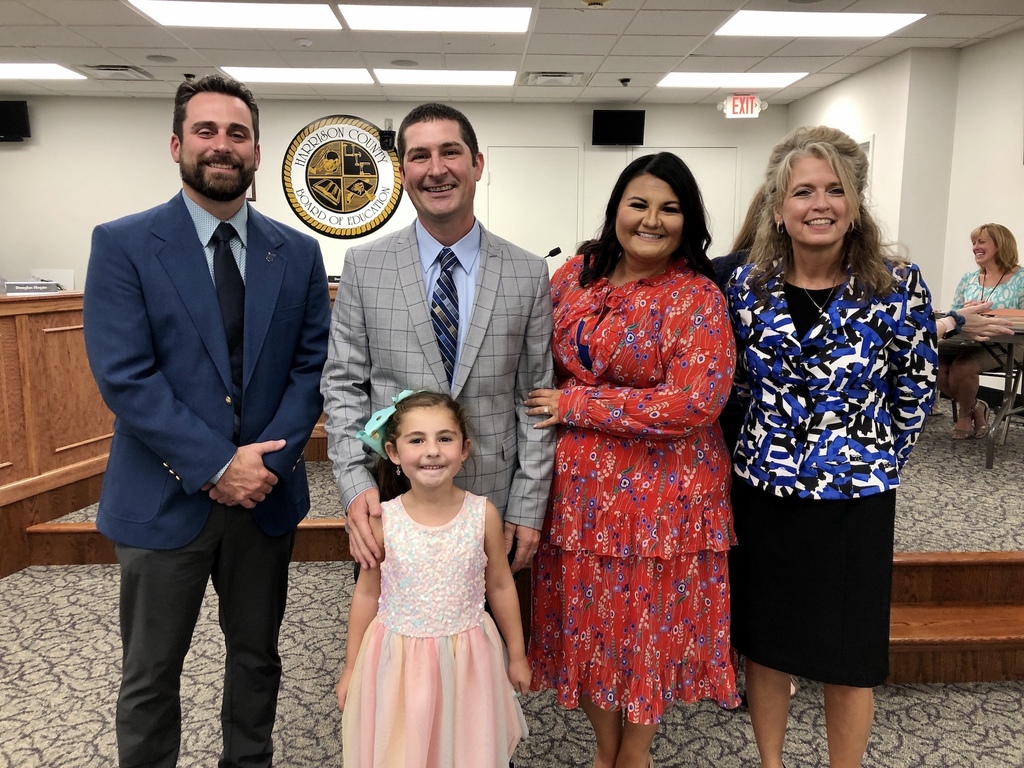 Clarksburg Harrison Public Library to hold Fall Fest!

🙌Congratulations 🙌 to the 2021 WV State Champion Dairy Cattle Judging Team from South Harrison High School !!🐄 🏆 1st - Spencer Nolan 2nd - Madison Stonestreet 4th - Katie Rogers 5th- Michael Radcliff, and Ashley Martin #FFA #HarrisonCountySchools #SouthHarrisonHS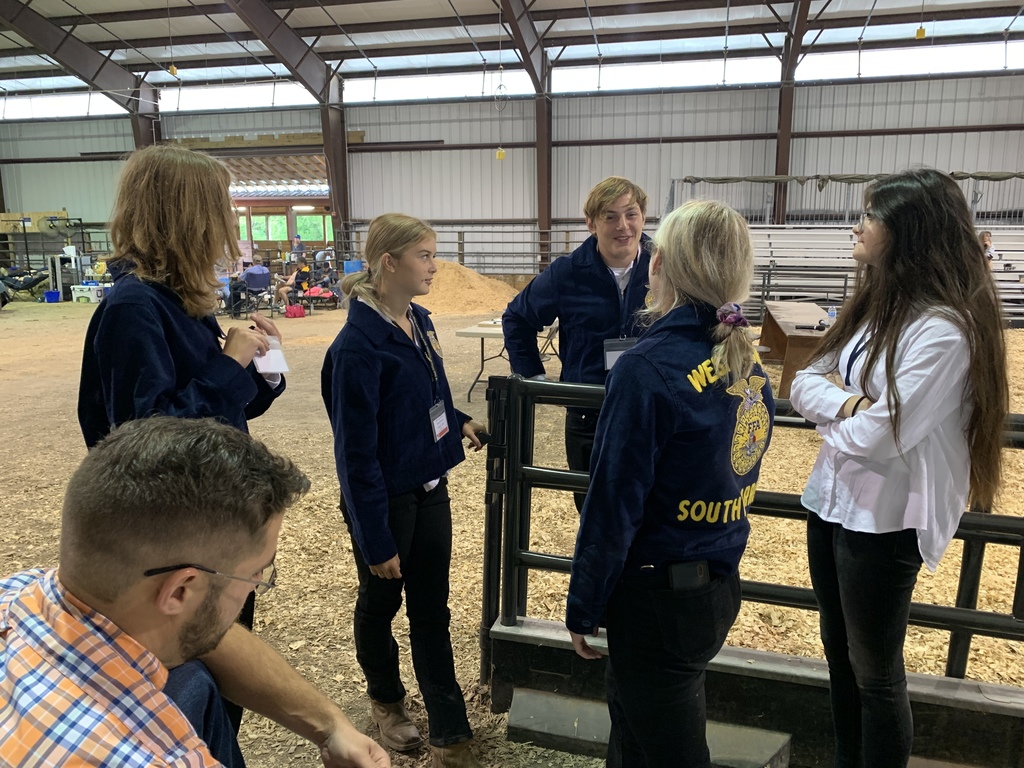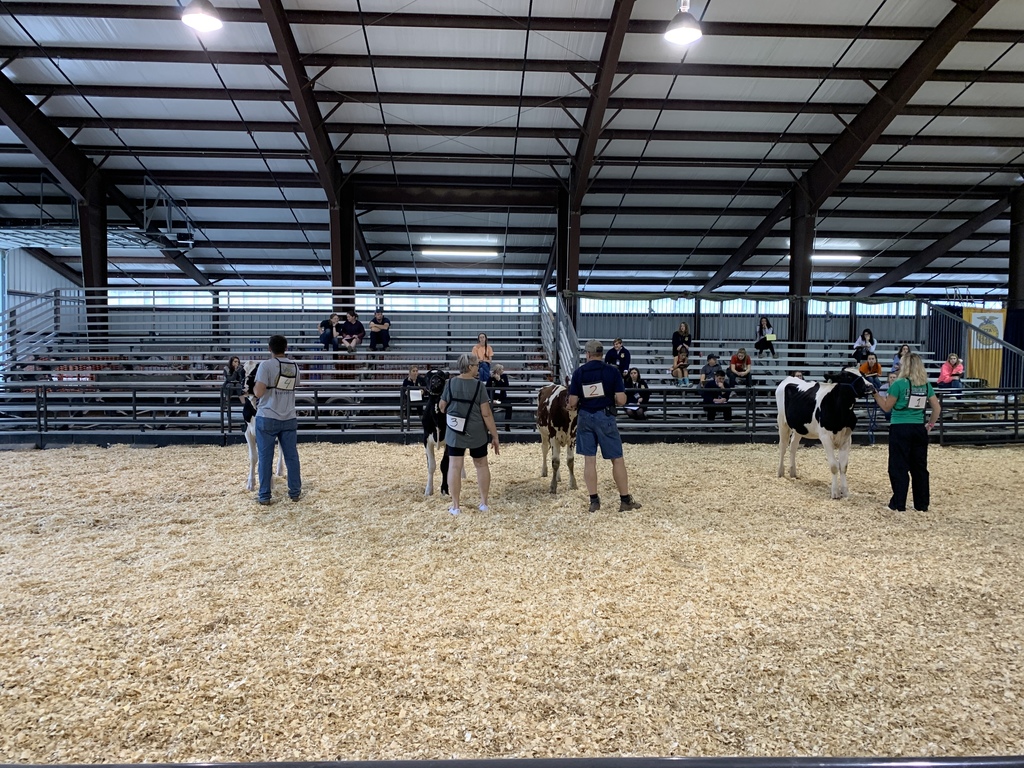 NVES Staff Parade The North View Elementary staff will hold a parade on August 26th starting at 2:00 PM. Staff will drive around the NVES attendance area to welcome students back for the 21-22 school year! Check out the NVES web page (
https://www.harcoboe.net/o/nves
) and on the new app for future updates! #HarrisonCountySchools #NorthViewElementary #NVES